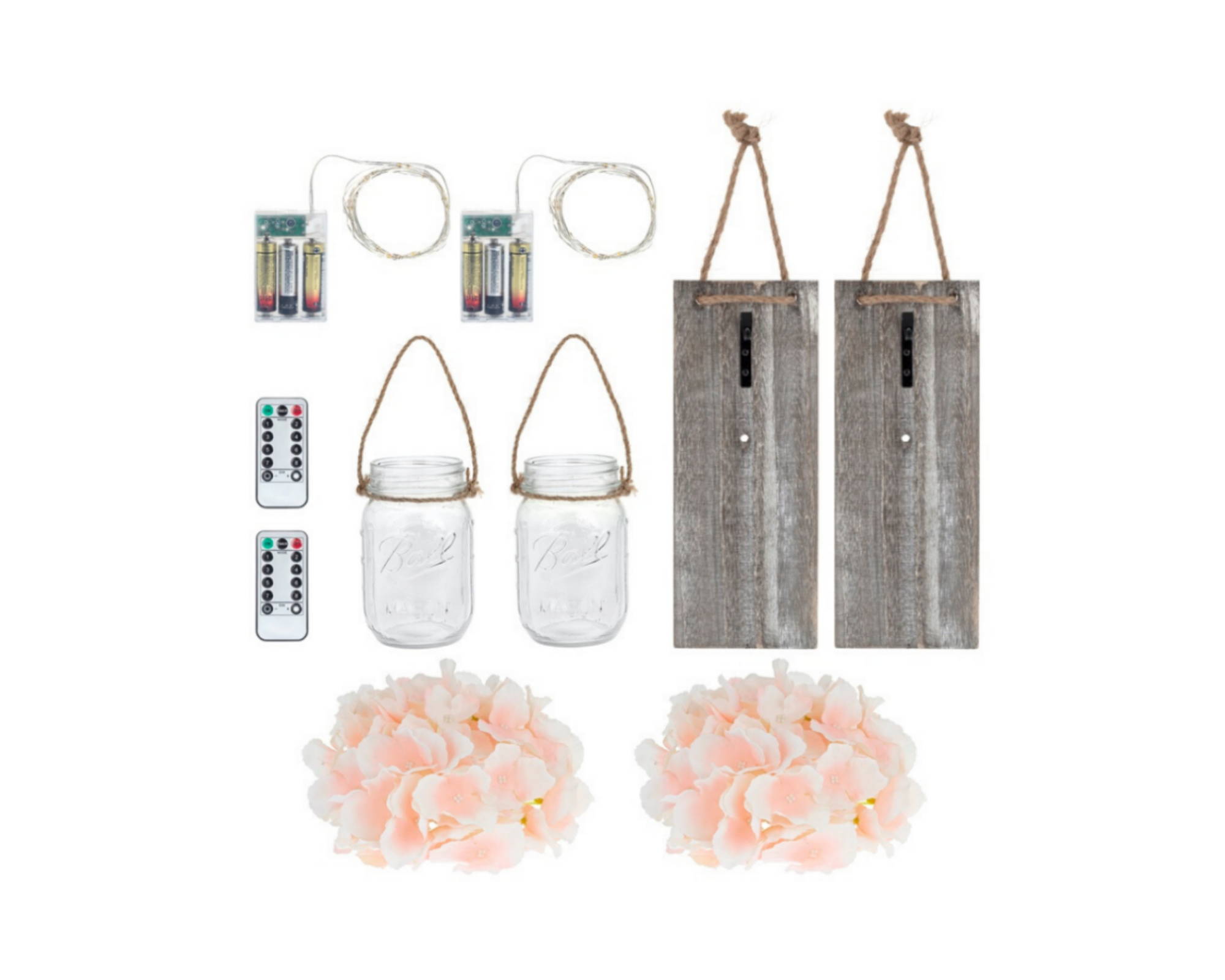 Handmade perfection in a complete wall decor set:
GET 2 SILK HYDRANGEA FLOWERS WITH 54 PETALS
2 LARGE AUTHENTIC RUSTIC GRAY WOODEN BOARDS
2 HANDCRAFTED STRIPS OF LED FAIRY LIGHTS
2 16 oz BALL MASON JARS AND 1 REMOTE CONTROL IN AN EXQUISITE DESIGN MASON JARS SET
All of these pieces are constructed to fit together easily for a quick and rewarding do it yourself project that feels homemade! Batteries are included with the remote controls; however AA batteries required for the fairy lights are not included.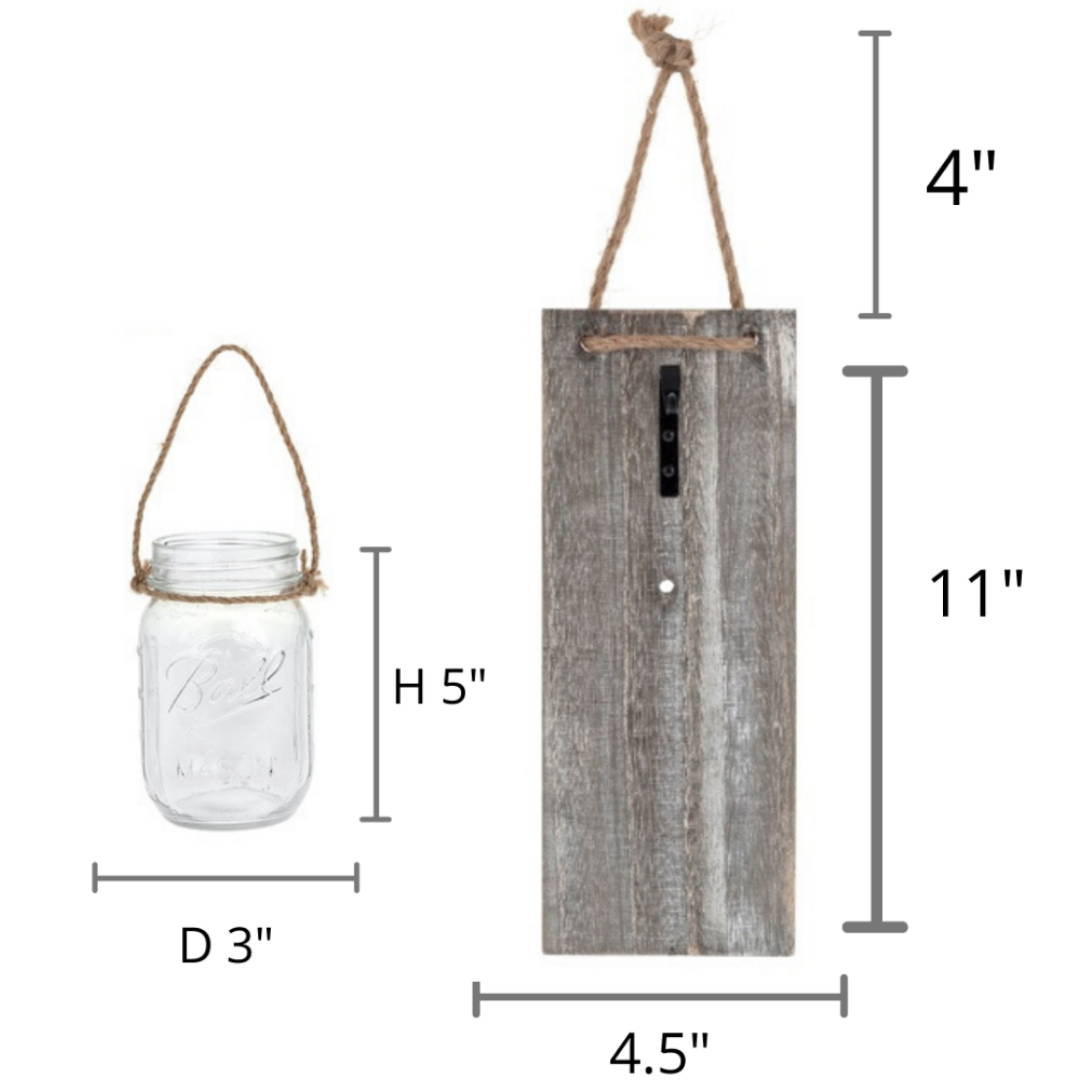 light up your space without getting out of your seat!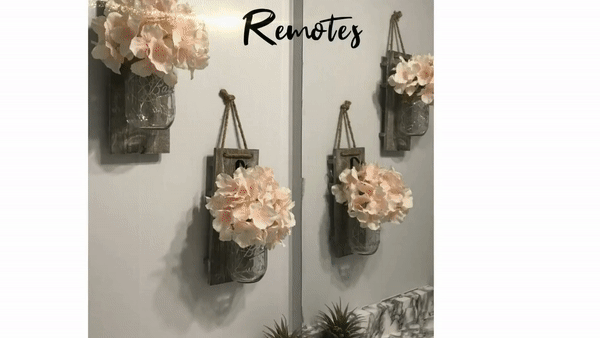 Don't worry about searching for an outlet or extension cord. Thanks to the hidden battery packs, you can place these battery-powered fairy lights anywhere your imagination takes them! 

And with the included remote controls, turning the lights on and off, or changing the twinkle settings is easy as pie. We get all aglow just thinking about it.